"In "Guys Do It All the Time," her only song ever to top the country..."
– Chuck Eddy, "Mindy McCready: When the angels stopped watching"
"Kevin Shields' guitar sounds sexual – in a way, his guitar is like the..."
– Rob Sheffield, "My hundredth listen to the new My Bloody Valentine album: Even better than the first"
Links
Kate Beaton: "Nasty" Jessica Hopper: Fleetwood Mac: Rumours Maura Johnston, "Post-menopausal antiquing, or: Please, Rick Moody, just quit it" Allen Lowe, "Keeping the American in African American" Rachael Maddux, "Do we need a Postal Service reunion?" Michaelangelo Matos, "Why Grammys put other awards to shame" Zel McCarthy,...
"Concepts depend on the course of a particular, and Womack & Womack's Love..."
– Alfred Soto, "Cecil Womack – R.I.P."
"Watching a performer in her prime, especially in the day of the..."
– Sasha Frere-Jones, "America's alpha-female pop star"
Links
David Bevan, "K-pop's new style: G-Dragon blazes a cray path" Amy Blaszyk, "Patty Andrews, leader of the Andrews Sisters, dies" Jonathan Bogart, Dawn Richard: Goldenheart Randy Fox, "Love at 33 1/3: Reflections on a year of writing about record stores" Rachel Kaadzi Ghansah, "When the lights shut off: Kendrick Lamar and the decline of the...
"Once upon a time, country music influences were inherited at childhood, not..."
– Geoffrey Himes, on the Nashville Scene Country Music Critics' Poll
Cerebral Decanting: Listening Notes, Ultra-Brief... →
decanting-cerebral: This Is….NRA Country, Vol. 1 For the moment, ignore the dreary anthems to self-sufficiency and race war making up this year-old compilation whose proceeds go directly to funding our most reactionary and violent lobbying powerhouse. Focus instead on the mission statement embedded within the advertisements, which serves as a reminder of how the language of division and use of...
"The situation described in the opening blurb of Complex's list (she knows Lil..."
– Today is Katherine Calls Out And Links To Call-Outs Of Dudes Duding It Up Day, apparently, and I haven't even finished writing. (via katherinestasaph)
"So it is only natural that young female artists engage us and communicate with..."
– Jessica Hopper, "Pazz & Jop: Taylor Swift, Grimes, and Lana Del Rey: The year in blond ambition"
"Maybe I've become so goop-averse in my battle against creeping cornballism..."
– Robert Christgau, "May the consensus have consequences". Context: The Dean's List 2012.
"If you listen for it, Iyer's approach to leading a trio echoes Ahmad..."
– Francis Davis, "Rhapsody Jazz Poll 2012: Vijay Iyer prevails". See also Tom Hull, "The big sort".
"It's built to be played loud on headphones, late at night, all alone, staring at..."
– Rob Sheffield, Rush: 2112: Deluxe Edition
"Her first major hit was "With My Eyes Wide Open I'm Dreaming,"..."
– The Telegraph, "Tennessee Waltz singer Patti Page dies"
"The original "Mother" was a stoned singalong favorite during the..."
– Ann Powers, "Hearing a mother's song after tragedy"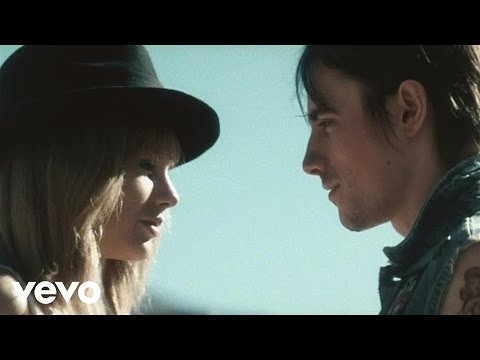 "When we're open to pop being a potential space of freedom, rebellion, and..."
– Lindsay Zoladz, "This must be pop"
(We were going to resume reblogging after the semester was over, but it's list/thinkpiece season so we'll keep our head down a bit longer. See you next year!)
"It's not that the promo around the album is slapdash—that'd be impossible for..."
– Katherine St Asaph, Rihanna: Unapologetic. Counterpoint: Jon Caramanica.
"For now, you can watch the band's beginnings, in footage of a show played in..."
– Sasha Frere-Jones, "Hanna and her sisters". Also: Aaron Franco's Kathleen Hanna interview; Jessica Hopper's oral history of the Bikini Kill EP.
"It is Lamar's outlook that feels post-hip-hop. In 2008, the writer M.K. Asante —..."
– Jeff Chang, "Kendrick Lamar and the post-hip-hop generation"
Gazing Males: An Assignment For Mark Guarino, Who... →
An Assignment For Mark Guarino, Who Will Probably Be Called A "Good Dude" By A Friend But Who Comes Off As A Big Ol' Sexist In This Salon Piece About Taylor Swift The indulgence of last decade produced enough pop trash to fill a trailer park in East Peoria: Britney Spears, Christina Aguilera, Ashley Simpson, Jessica Simpson, Mandy Moore, Kelly Osbourne, Avril Lavigne, Hilary Duff and even back...
"In the straight world, meanwhile, the mortal fear of being mistaken for gay is..."
– Alex Ross, "Love on the march"
theirCarly vs. ourCarly
Maura Johnston: Jepsen has a knack for singing with a certain melancholy, putting a quiet, downcast glance at the core of what sounds on the surface like a happy pop song. As a result, the strongest songs on Kiss are the ones with just a touch of wistfulness. "This Kiss" has a punchy beat while spinning a tale in which infidelity makes the physical contact that much sweeter;...
"I can't speak to the nitty-gritty details of Ware's Columbia..."
– Hank Shteamer, "Go to see the world: David S. Ware and ELEW"
"Both Neil Young and Pete Townshend are also, in the best and most constructive..."
– James Parker on Neil Young's Waging Heavy Peace and Pete Townshend's Who I Am: A Memoir
"The problem with the phrase "vocal gymnastics" – if used as a pan – is that..."
– Tom Ewing, MARIAH CAREY – "Without You", #702, 19th February 1994 (Popular)
"Press" is no less disconnected than any other of McCartney composition. He..."
– Kevin John Bozelka, "Paul McCartney's discography, heard!"
"The fantasy of the happy worker has taken on newer and more mind-bending..."
– Joshua Clover, "Amanda Palmer's Accidental Experiment With Real Communism." (via marathonpacks)
"GQ: Your closing statements in court, where you cite everyone from the Bible to..."
– Michael Idov, "Pussy Riot: The jailhouse interview"
The obligatory "Gangnam Style" aggregation
Ask a Korean: Similarly, it is not enough to say that Gangnam Style is popular in the U.S. because Gangnam Style is hilarious; Gangnam Style is popular in the U.S. because it is hilarious in a way that is familiar to Americans. The code of humor embedded in the music video — awkwardness punctuated by bouts of ridiculous non-sequitur (like the guy in a cowboy hat doing pelvic thrust,...
"In the 1990s, megachurches helped spawn a wave of subtly Christian alternative..."
– Ann Powers, "Mumford & Sons preaches to masses"
G.O.O.D.[citation needed] Music: Cruel Summer...
Most Under-utilized (aka "the Nature Award"): 2 Chainz is — at least amongst hardcore rap fans — a divisive star. His outlandishness often veers into numbing inanity, but his outsized personality on tracks like "Mercy" (where he brags, among other things, about his "chain the color of Akon") is a blast of color on an album where drab rappers are...
"Keef's been in the public eye for less than a year, and he's already gone from..."
– David Drake & David Turner, "Trying to make sense of Chief Keef and the chaos in Chicago"
Links
Jamieson Cox, "How Azealia Banks made me fierce" Richard Gehr, LV: Sebenza Keith Harris, Phoenix: "Lisztomania" Maura Johnston, "MTV's Video Music Awards enters the post-music-video era" Michaelangelo Matos, "The perfect storm: New York techno in the early 90s" Colleen Nika, "Q&A: Azealia Banks on why the C-word is...
"You can tell we laid out the records on a Xerox machine, stayed up all night,..."
– Tobi Vail on the politics behind the aesthetic of the first Bikini Kill album (via judyxberman)
"You know why "Jiggy" is one of the greatest slang words ever coined? Because it..."
– Jeff Weiss, in "The 25 greatest outdated rap slang words"
Links
Ian Cohen, Andrew W.K.: I Get Wet Michael Dwyer, "Water under Go Between Bridge" Brad Farberman, "Live: Jenny Scheinman warms up the Village Vanguard" Richard Gehr, "Who is Arif Lohar? And why does he have 9 million YouTube views?" Jayson Greene, David Byrne & St. Vincent interview Maura Johnston, "Crossing over: Michael Jackson, Ne-Yo, and the...
"Most years the VMAs are a dizzy bash celebrating the hilarious highs and lows of..."
– Rob Sheffield, "MTV to music: We are never ever ever ever getting back together"
Cerebral Decanting: Listening Notes, Ultra-Brief... →
decanting-cerebral: Pussy Riot, Kill The Sexist!     (free download)  http://bodegapop.blogspot.com/2012/08/pussy-riot-kill-sexist.html Obviously, Western cultural observers find these balaclava-clad punk rock women more immediately comprehensible than such Chinese contemporaries as Ai Weiwei or Liu Xiaobo, the latter of whom could teach the RNC something about the efficacy of using empty chairs...
"A couple times a year an album comes along that's so lovely I have to squeeze..."
– Alfred Soto, "Sing your life: Jens Lekman"
An Incomplete List Of Things Nicki Minaj Also...
katherinestasaph: Einstein ("Automatic") A runaway train ("Automatic") A motherfucking monster who plans to eat your brains ("Monster") Aladdin ("Roman's Revenge) A movie ("Roman's Revenge") Neo ("Fly") Levitation ("Fly") Angelina Jolie ("Stupid Hoe") A toddler ("Your Love") Eve ("Your Love") Santa Claus ("I Am Your Leader") (related.)
"Corin Tucker: The first show I ever played was the International Pop Underground..."
– Marah Eakin, "Corin Tucker discusses how she got started onstage"
Links
Iain Forrester, One Week One Band: Coldplay (especially this one) Richard Gehr, "Live: Escort gets ecstatic with Darcy James Argue's Secret Society at the World Financial Center" Devon Maloney, Angel Haze interview Dave Moore & Erika Villani, Demi Lovato Ann Powers, "The hits you haven't heard" Howard Reich, "'Genius grant' winner Ken...
"Since you know people—whether press or promoters or people in bands you used to..."
– Jessica Hopper, "Fan Landers: Identity crises from duos-turned-bands and the formerly famous"
ROCKSTEADYROLL the erotic life of american music:... →
annkpowers: The word "authenticity" gets thrown around in music circles like we're all part of a caber toss in the Highland Games. I think it's silly, often.  But the impulse to believe in the myth of authenticity is strong. I was interested to read the following in Ann Ostendorf's excellent book Sounds American: National Identity and the Music Cultures of the Lower Mississippi River Valley,...
Links
Isabel Cole, 'N Sync: "Pop" Teju Cole, "My American dream sounds like Black Star" Sasha Frere-Jones, "Brown thoughts" Jason Gubbels, Classic Coleman Hawkins Sessions 1922-1947 Hua Hsu, Blackalicious: Melodica Trevor Link, Psy: "Gangnam Style" Ryan Maffei, 5 Records #18 Joyce Millman, "Joe Strummer at 60" Brad Nelson,...
Lindsay Zoladz: Don't Blame Us: Four Women Talk... →
lindsayzoladz: The results from Pitchfork People's List were published today, and 88% of voters were male. (12% were female, there wasn't an "other" option, fwiw.) Since I Am The Twelve Percent and I spend a lot of my time talking about and thinking about and writing about music, I wanted to ask a couple…
Olenska: Yekaterina Samutsevich closing statement... →
olenskae: Yekaterina Samutsevich's closing statement in the criminal case against the feminist punk group Pussy Riot: During the closing statement, the defendant is expected to repent or express regret for her deeds, or to enumerate attenuating circumstances. In my case, as in the case of my colleagues in the group, this is completely unnecessary. Instead, I want to express my views about the...